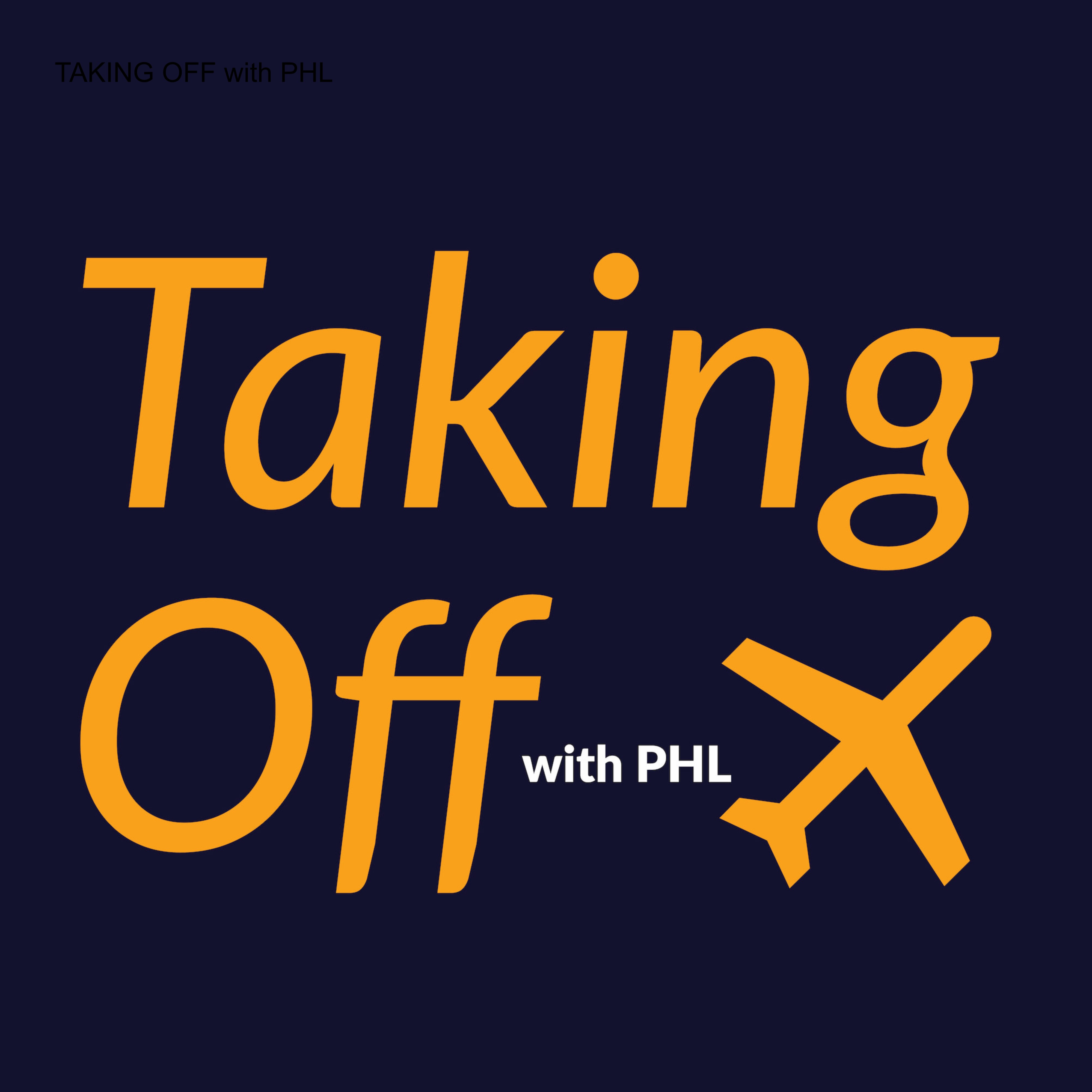 Taking Off with PHL is a rare glimpse into the aviation industry from inside one of the busiest airports in the United States. Exploring consumer trends, the latest in airport improvements, the passenger experience, new aviation and airport technology – if it has to do with aviation, Taking Off is talking to those who are making it happen!
Episodes
Monday Feb 28, 2022
Monday Feb 28, 2022
The Tuskegee Airmen were the first Black military pilots in U.S. military service, operating between 1940 and 1946 as the 99th Pursuit Squadron. Despite earning an exemplary record while fighting the enemy abroad during World War II, these men faced racism and discrimination at home. Flying some 1,600 missions and destroying over 260 enemy aircraft, the Tuskegee Airmen helped lay the foundation for President Harry S. Truman's decision to desegregate the armed forces in 1948.
Delaware State University (DSU) in Dover, DE, held a key position in developing the squadron that would become known as the Tuskegee Airmen. As U.S. involvement in WWII rose, DSU's aviation program was designated one of six historically black colleges and universities added to the government-sponsored Civilian Pilot Training Program. Some of DSU's student pilots became the first Black military flyers after training at the Tuskegee Institute in Alabama.
While DSU's aviation program languished after WWII, it was restarted in 1987. Since then, the school's planes have been painted with red tails, which have become a symbol of the Tuskegee Airmen and the planes they flew in World War II.
In this episode, which was recorded during Black History Month in February 2022, Chellie speaks with Lt. Col. (Ret) Michael Hales, DSU's Director of Aviation Programs. Lt. Col. Hales brings an insatiable passion for all things aviation and a bold strategic vision for the future of the program – which includes training a pipeline of pilots and aviation professionals of color.
To learn more about Lieutenant Colonel Michael Hales and Delaware State University, please visit DESU.edu. And to learn more Philadelphia International Airport, please visit phl.org/newsroom.